You can find many different techniques on photographing hummingbirds. In this section, I'll start with my basic set up, and share with you a few advanced options.
I photograph Hummingbirds 3 ways. Real flowers in the garden, silk flowers, and a flower picked from a plant and inserted into a feeder tube or a clip.
This image below was created using natural light, and my garden flowers. The background is simply flowers that surround my deck. Remember to keep your background in mind at all times.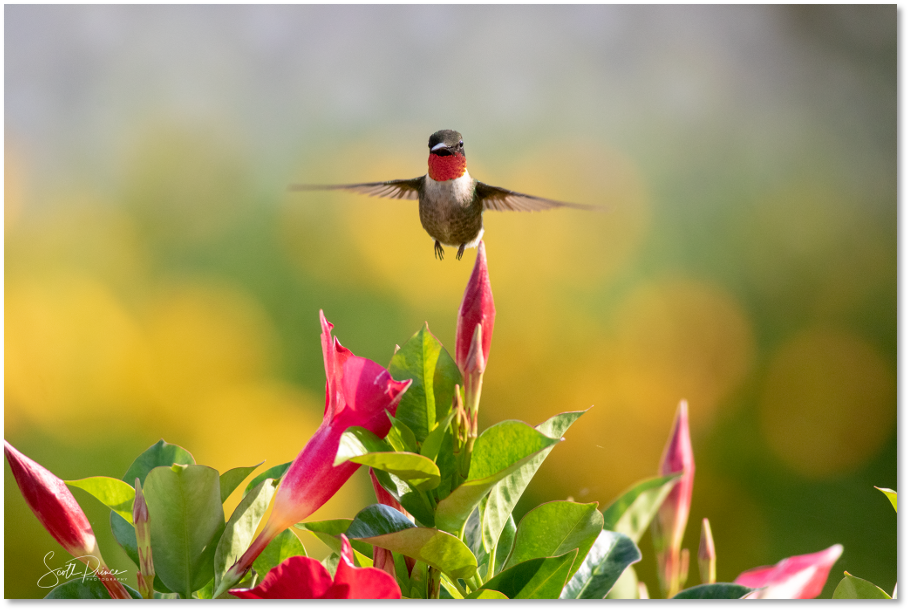 This image below incorporates the use of a real flower that I cut from my Mandevilla bush, and fill flash.
The flower is placed into one of the feeder holes of my hummingbird feeder. When using this method, it helps to block off the remaining feeder holes with duct tape. This will ensure the bird can only drink from the flower which you are focused on.
Using a syringe minus the needle, I squirted fresh sugar water into the flower making sure not to over fill it causing the flower to fold over.
Flower in feeder and remaining holes blocked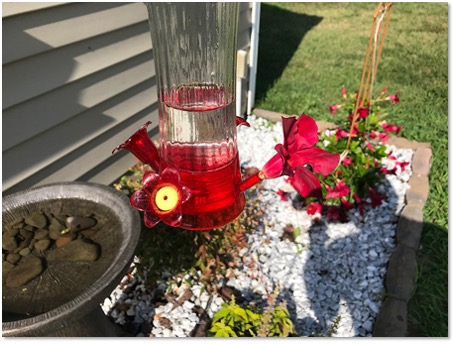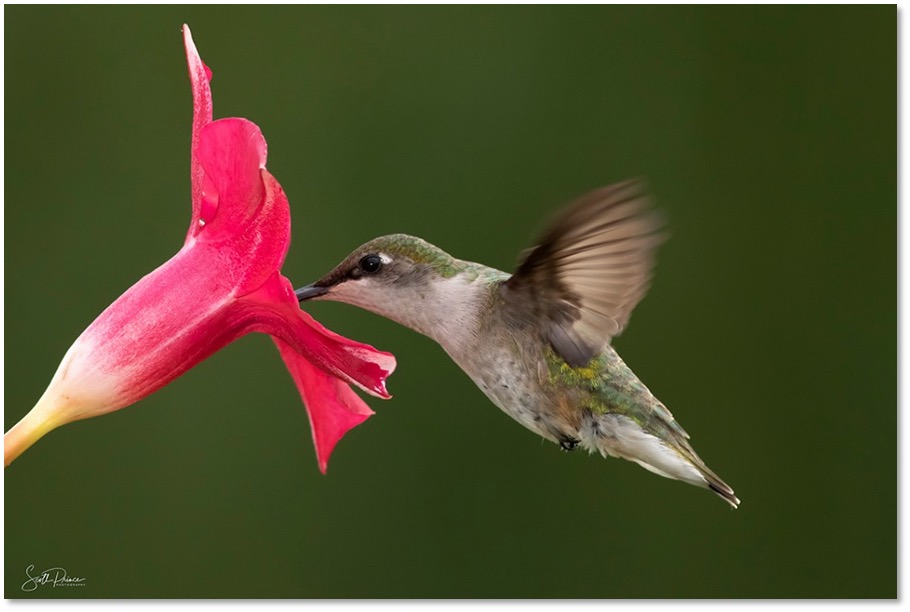 In the following image, I have taped an artificial flower onto the shepherd's hook that my feeder normally hangs from. The feeder was removed to ensure the bird will drink from the flower. I used my syringe to squirt fresh sugar water onto the flower.
With the feeder removed, the bird will hover around looking for the feeder and probably fly away, but it will come back. I suggest letting the bird feed during a few visits prior to you snapping photos and scaring the bird.
If you do decide to incorporate artificial flowers into your images, I suggest showing only a tiny part of the flower. A few reasons, it's easy to see that the flower is a fake and you don't want someone bringing that to the attention of everyone that commented on your image. I use the "Blur" tool to blur the flower in Photoshop, and using a black brush at low opacity, brush over the flower to darken it.
If you do get called out, a good response is to remind the person that it's no different than the plastic feeder they use for their Hummingbird shots.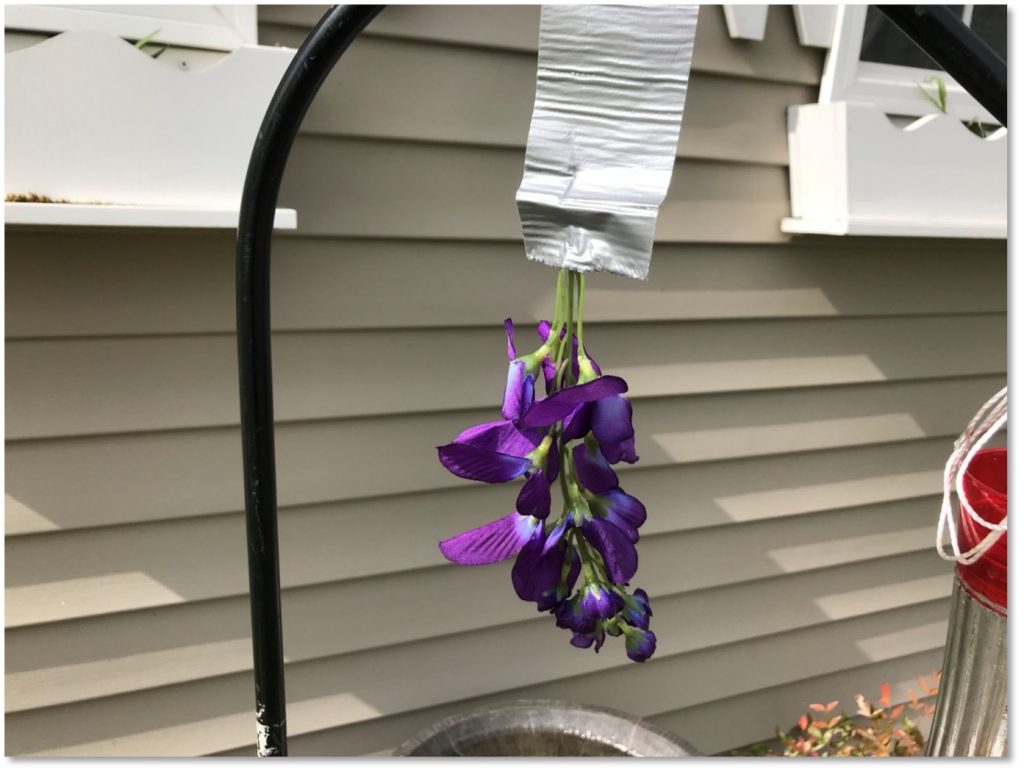 ABOVE: Silk flower taped to a pole and sugar water sprayed only on the bottom flowers so the bird will hover below the flower.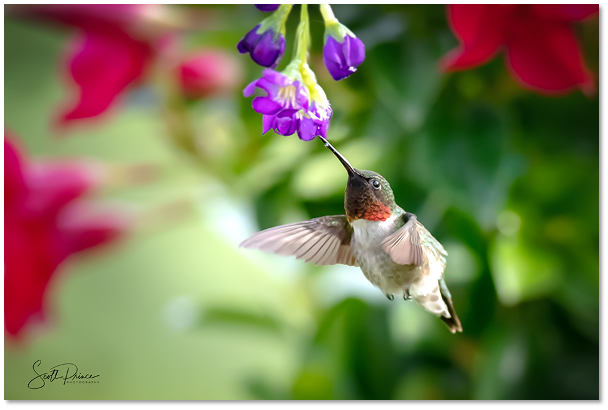 ABOVE: Final image. Artificial flower and natural light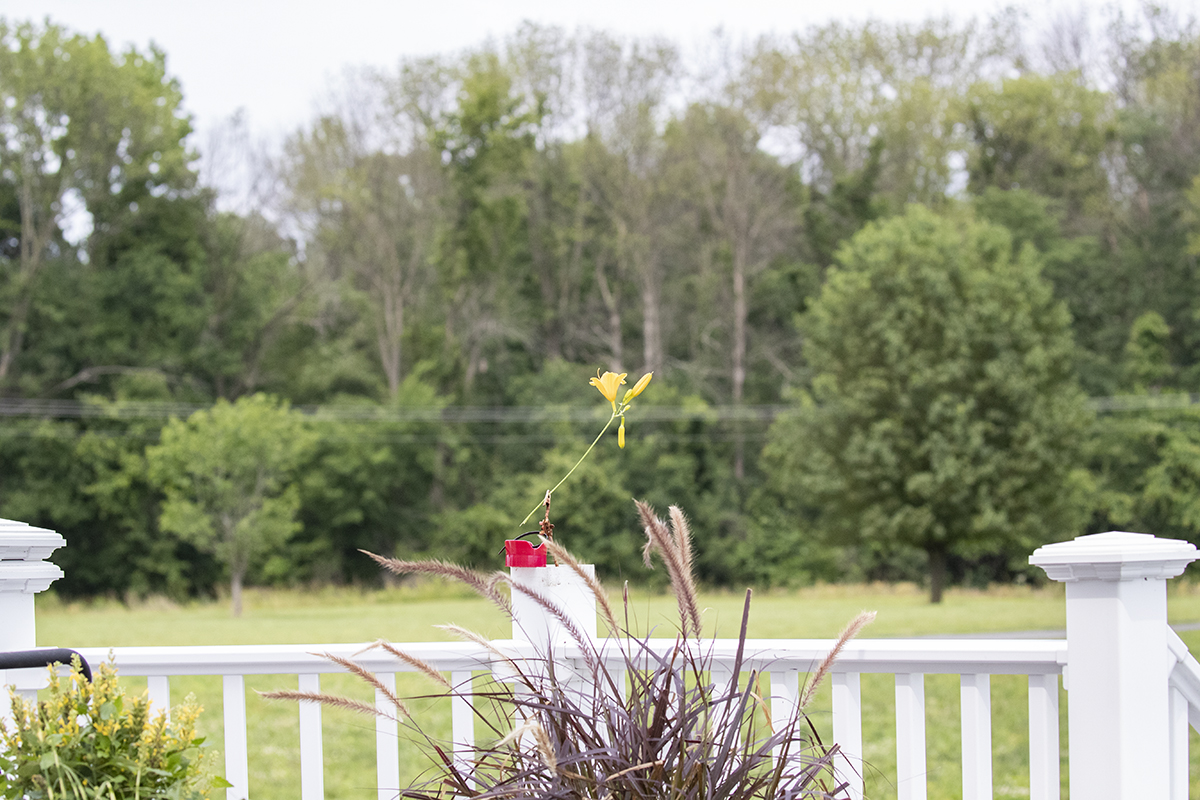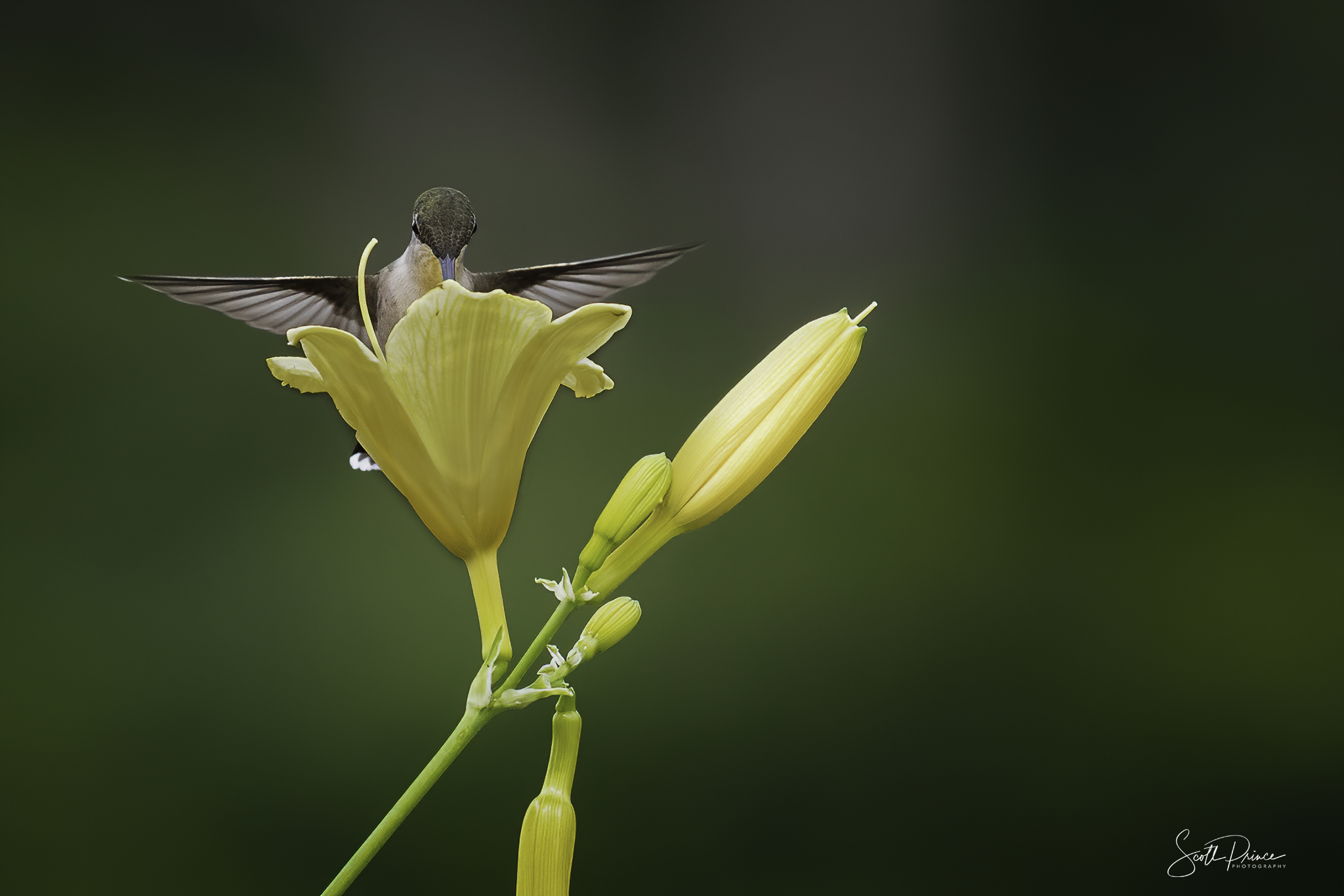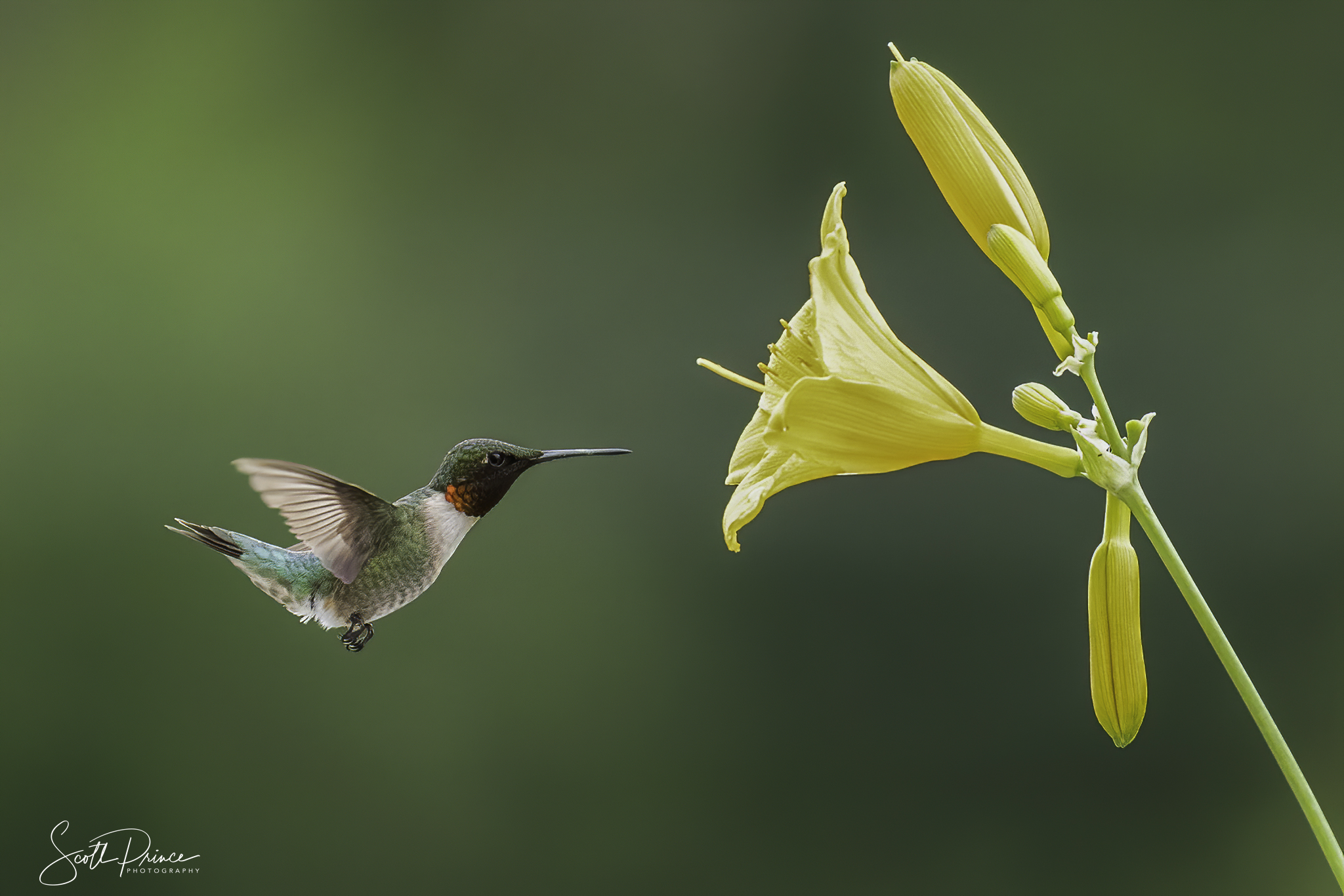 Check out my social channels