My yard is loaded with Doves and I wasn't sure where this fits into the E-book, but I placed it here since we're on the subject of platform feeders.
IMO, images of flying or (in motion) Mourning Doves are one of the easiest to capture. I'm not referring to them flying through the yard at 40 MPH, but when they are on the ground walking around the feeder, and then suddenly decide to fly up and land in the feeder.
I see it all the time. A Dove will walk under the feeder eating food that has fallen from the feeder. Then it stops, stretches its neck, and looks up at the feeder, and finally fly up to land in the feeder.
90% of the time before landing in the feeder they will hover over it looking for a place to land. It's during this hovering time that you take the shots except this time using auto focus.
Usually while photographing birds at the platform feeder, I will switch the lens to manual focus, focus on the feeder support pole, sit back, and with cable release in hand, shoot as birds come and go.
But, when I see a Dove on the ground walking over to the feeder, I will then switch to AF and get ready for the "hover". I then look through the viewfinder, focus on the platform feeder itself just to keep my AF from hunting, and then as the dove hovers or flaps around looking for a spot to land, I will shoot away making sure I have a good AF lock on the bird. This hovering usually last about 2-3 seconds so it's not much time, but if you're ready you can grab some good shots.
Dove make a very distinctive whistling sound when they fly, so if you cant stop playing with your phone or begin to nod out like I do, the whistling sound will grab your attention and bring you back to reality for the "Oh shit" moment. Thats why its good to have your camera on a tripod always pointing at the feeder. Keeps you in a ready state.
Check out these screen shots I took from Adobe Bridge, you can see the Dove hovering around the feeder looking for a place to land. If there is a bird or two in or on the feeder that is a plus!
TIP: Take the time to study the bird's behaviors as they fly in and out of your yard. This will alleviate a lot of frustration and increase your keeper rate.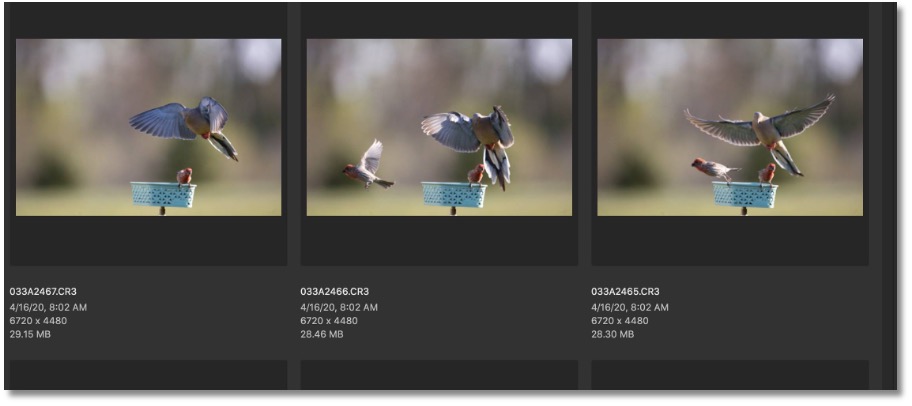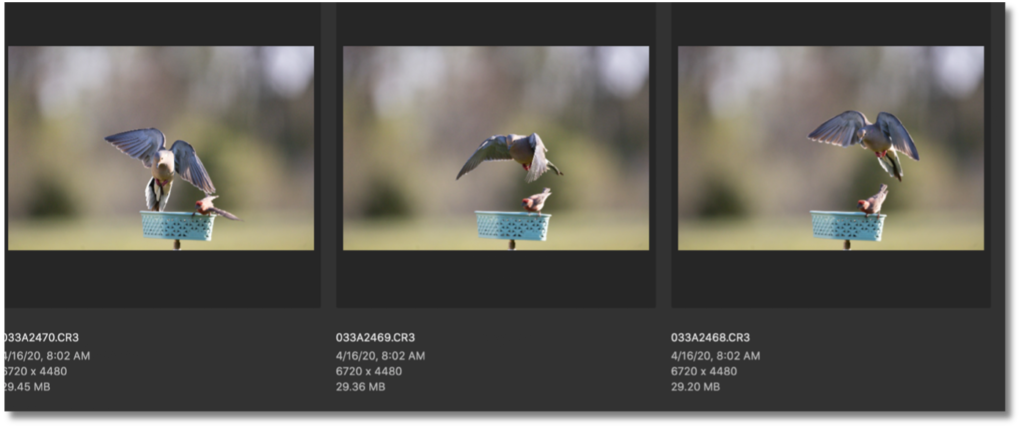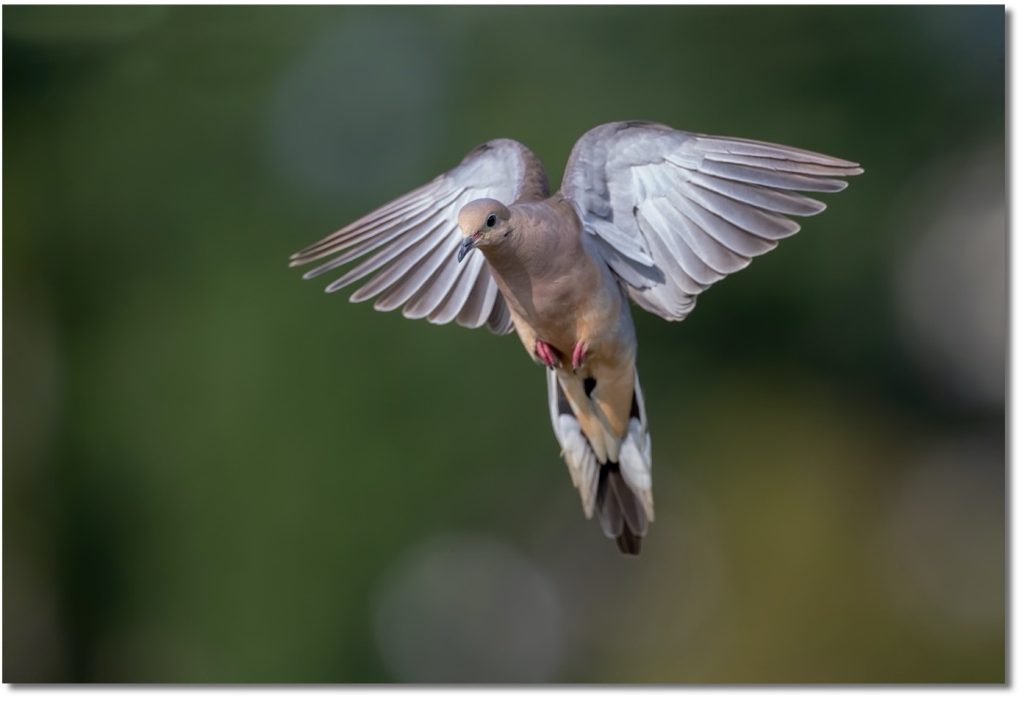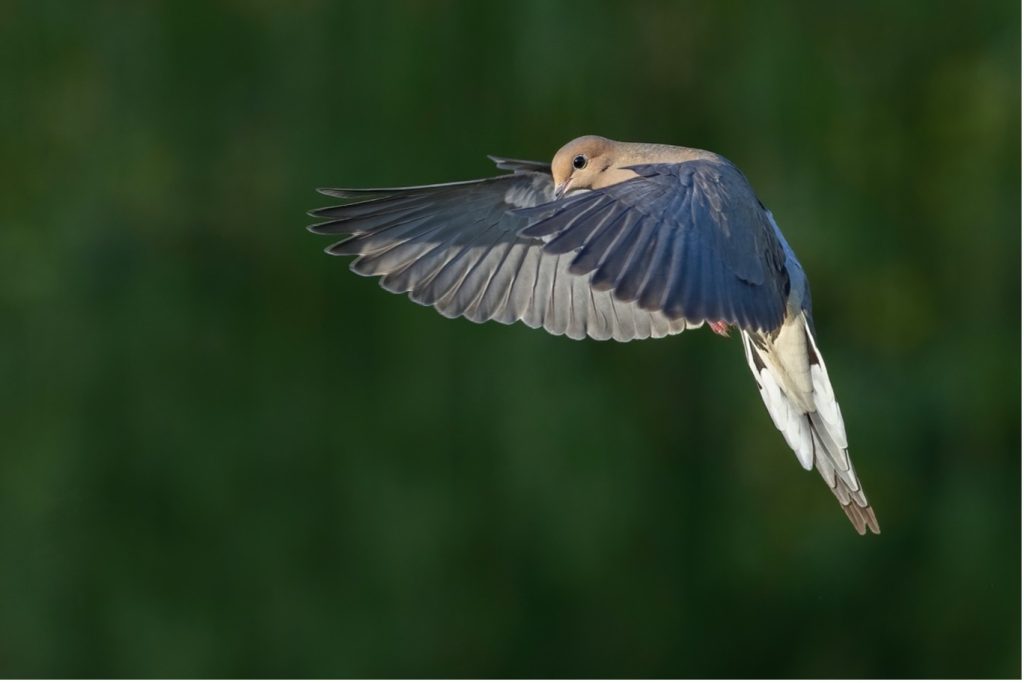 Check out my social channels