Backyard Bird Photography Course
Hi, my name is Scott Prince, and I'm a backyard bird photographer. My images have appeared in magazines, been used for advertising, and sold as home decor. Let me ask you this…
Do you struggle trying to create beautiful images of backyard birds?
Do you struggle trying to capture cool shots of backyard birds in flight? 
Would you like to post images on social media and get tons of comments and likes? 
Here, I'll share with you the tips, tricks, and techniques I use on a daily basis to capture beautiful portraits and cool images of birds in flight.
"The difference between who you are and who you want to be is what you do."
Turn This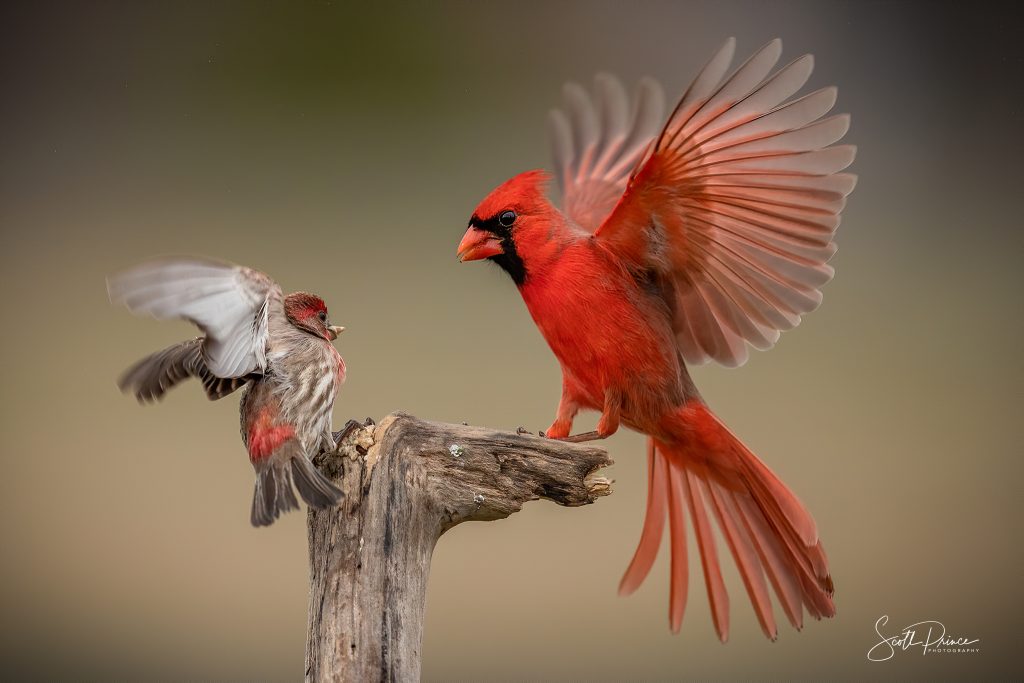 Into This